Message from SHC Executive
---
---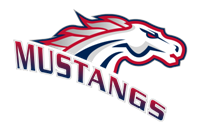 Dear Members,
The SHC Executive wanted to reach out to our families during this unprecedented circumstance that is affecting our community and our way of life. Our hearts go out to anyone who has been impacted by COVID-19, either directly or indirectly, as well as to our front line workers for their tireless efforts to ensure our health and safety.
The SHC Executive is currently completing a review of our 2019-20 financials in order to make adjustments to our fee structure for the upcoming 2020-21 season. We will be implementing a one time fee reduction and the option of choosing a six (6) month payment plan for registration fees. More information on our revised registration process will be available in June.
SHC has also made the decision to postpone our AGM until social distancing restrictions have been lifted. Our SHC Executive have agreed to remain in their current positions until that time. The AGM will be scheduled as soon as social distancing restrictions allow, and we will communicate its status over the coming months. Members of the Board will continue to meet through virtual means on a regular basis and share information with SHC families as it comes available to us.
Thank you for your patience and support during this time of uncertainty. SHC will continue to provide updates on our website and respond to any concerns you may have. Our SHC Executive always values your questions and feedback. We will continue to remain hopeful that our players will be back on the ice for next season. Take care and stay healthy.
Sincerely,
SHC Executive