SHC January Blues Calendar Raffle
---
---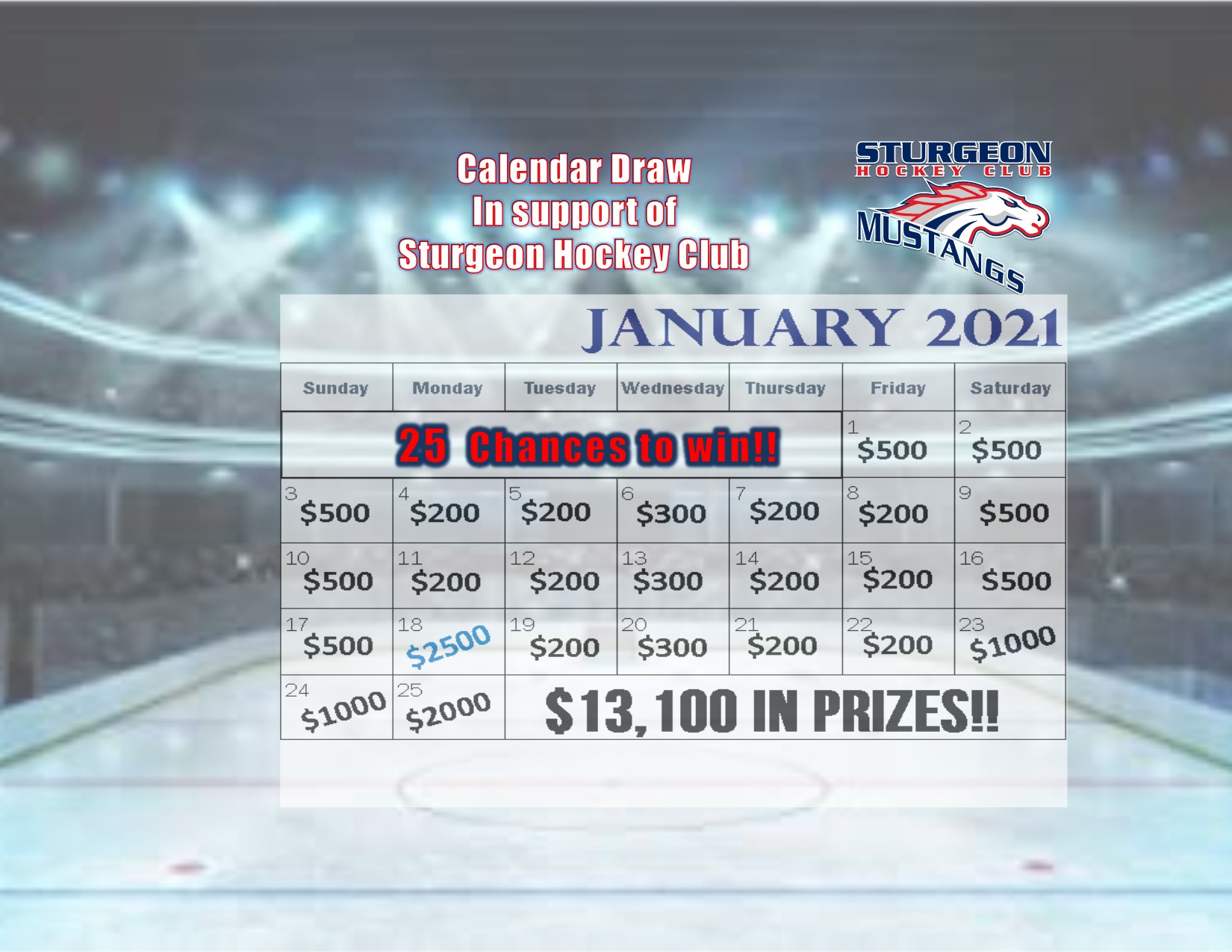 Win up to $13,100 in our new annual club wide fundraiser!
This calendar raffle will include a daily draw from January 1 - January 25, 2021 for 25 chances to win cash prizes! The biggest draw will be for $2,500 on Blue Monday!
Each Mustang player will be responsible for 25 tickets to sell at $10 each. All tickets must be sold ($250 per player). Tickets will be distributed by the beginning of December and are to be sold by the deadline of December 28, 2020. SHC will announce the winners for each draw on our website and social media pages!
Due to COVID-19, we are unable to host our annual For the Love of the Game Tournament and Casino this season. Therefore all funds raised from the raffle will go towards supporting SHC player development.
More details to follow soon! Thank you for your support!