Virtual AGM and Call for Nominations
---
---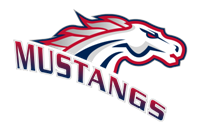 ---
Dear SHC Families,
Our annual AGM is an opportunity for SHC to present our annual report, elect directors to our committees, and most importantly connect with all of the valued members of our Association.
Please read the following information from our Executive regarding our upcoming virtual AGM:
Sturgeon Hockey Club (SHC) Annual General Meeting Notification
Date: June 17, 2020
Time: 7:00 PM
Location: Virtual (Zoom Webinar)
*Please note, AGM agenda, reports, nominations, and other information will be posted on our website prior to the meeting.
Important Dates:
Notification of AGM and Call for Nominations: Friday, May 15, 2020 @ 8:00AM
Deadline for Nominations: Monday, May 25, 2020
Election Voting Opens: Monday, June 1, 2020
Election Voting Closes: Friday, June 12, 2020
SHC Virtual AGM: Wednesday, June 17, 2020 @ 7:00PM
Call for Nominations
Any Parent/Volunteer Member may stand for election. Here are the current SHC Executive Committee and Hockey Operations Committee positions that are available for election or re-election:
Executive Committee (2 Year Term) - voting
President
Treasurer
Director of Game and Conduct
Director of Leagues
Vice-President (Replacement - 1 Year Term)
Director of Ways and Means (Replacement - 1 Year Term)
Hockey Operations Committee (One Year Term) - non-voting
Communications Director

Coaches Director

Equipment Director

Referee in Chief
Referee Assignor
Director at Large
Ice Scheduler
U7 Director
U9 Director
U11 Director
U13 Director
U15 Director
U18 Director
Nomination Process
Nominations must be submitted for SHC members who are in good standing.

Nominations will be accepted until midnight on, Monday, May 25, 2020 and nominees will be contacted by email.

Nominees must accept the nomination and indicate their position of interest in writing before Monday, June 1, 2020. Nominees will be required to submit a Personal Bio as part of the voting process.

All current Executive Committee members or current Hockey Operations Committee members may seek re-election if desired by declaring in writing and submitting to the Secretary prior to the nomination deadline.

Personal Bios of all nominees will be published on the SHC website one week prior to election voting.

Election voting will begin via virtual poll on Monday, June 1, 2020 at midnight and close on Friday, June 12, 2020.

Election results will be presented at the SHC virtual AGM on Wednesday, June 17, 2020.

In the event that there are no submissions for open positions, the current Executive will seek nominations at the AGM.
To submit a nomination, fill out the Nomination Form