AA Coaching Staff
---
The Sting AA program is pleased to introduce our Head Coaches for the 2022-23 season!
U11 Jr Sting
Head Coach 2022/2023 season: Ryan Cushing
"I grew up playing hockey in a small town similar to Morinville in Yarmouth, Nova Scotia. I played competitive hockey there from Atom AA (U11) to Bantam AAA (U15) and went on to play Midget AAA (U18) 2 hours away in Bridgewater, before playing my Grade 12 year with their Division 1 High School team. During my time playing minor hockey, I was also selected to be part of the Hockey Nova Scotia Program of Excellence in U14 and U15 as part of the top 40 players in the province for my age level. My father was also heavily involved with Hockey Nova Scotia running coaching clinics, Nike Skills Camps and Esso Fun Days all across the province while coaching the local teams as well. The experience I had as a kid with my Dad being part of Hockey Nova Scotia along with being part of our local minor hockey association, is one of the main reasons why I wanted to be part of our association and coach minor hockey. I am currently the Hockey Ops Director with Sturgeon Hockey Club and when the opportunity came up to be able to coach this newly formed U11 Sting team, I jumped at the chance to do so. I pride myself with trying to stay up-to-date on new ways of teaching skills to these young players and I am looking forward to developing these young athletes into both hockey players and people in the upcoming 2022-2023 season."
U13AA Sting
Head Coach 2022/2023: Jeff Boulerice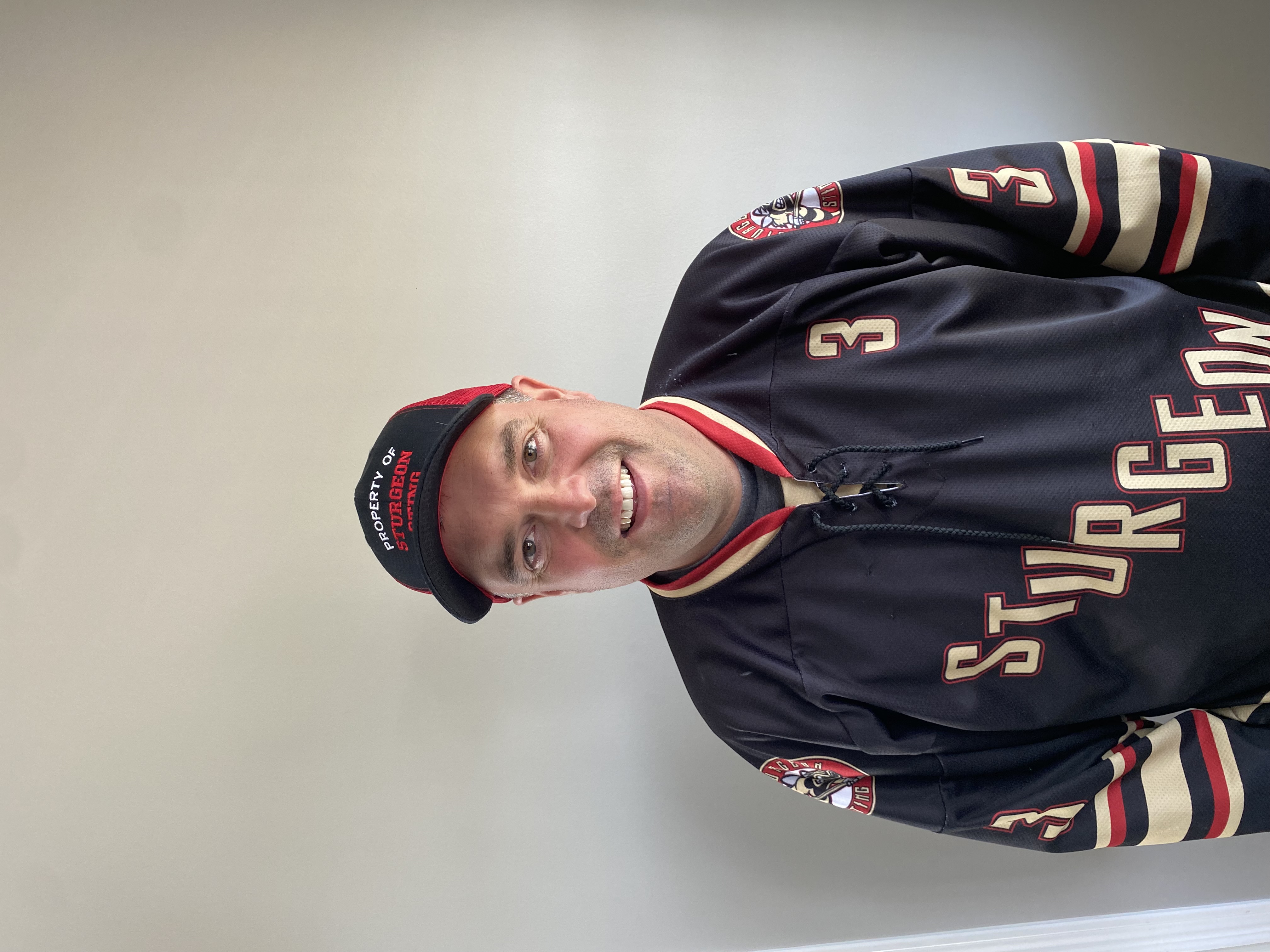 "
"My name is Jeff Boulerice and I'm from Dapp, AB. I have always had a passion for hockey and have a very competitive nature. Over the past 8 years, I have enjoyed the role of head coach for both hockey and lacrosse in Westlock. I have the ability to establish connections with the kids while teaching and growing their game. I am excited for the opportunity to coach U13AA Sting this season. I plan to focus on player development and game strategy. I want to challenge each player to be their best, and to make the most of this hockey season."
U15AA Sting
Head Coach 2022/2023: Aaron McNelly

"My name is Aaron McNelly and I am from Westlock. I grew up in Westlock and played all my minor hockey in Westlock. Since I was 12 years old, I have had the opportunity of being around elite level hockey. When I was finished playing hockey, I decided to focus on golf, where I have won many junior and amateur tournaments and have been able to keep a scratch handicap for 21 years. For the last 8 years, I have been head coach and assistant coach for multiple teams. Last year I had the opportunity to be head coach of the U13AA Sting, where I worked alongside Mike McGinnis and my assistants. We focused on development and enjoying coming to the rink. Looking forward to a new season coaching U15AA."
U18AA Sting
Head Coach 2022/2023: Greg Northcott

"I started my hockey career in Melfort, Saskatchewan at the age of 3, played there until my family moved to Morinville. Then I continued my minor hockey here and finished playing for the U18AA team. After minor hockey I played Junior B in the CJHL and then finished my career with the Westlock Wolfpack of the senior AA. I started coaching in 2005 for the U15AA team in St. Albert for 4 years, then coached 1 year U16AAA at CAC. After that season I took a break until I got the itch again in 2015 when the Sting program was introduced and took on the U15AA sting and coached that team for 3 years, then jumped to U18AA sting for the next 4 years. Looking forward to another great season."